This is available for Planners and Graders.
You can use the Filter lists option within Marking 2.0 to create lists and sort out information that is relevant to you. Filtering lists is available within the following Workspaces:
Overview
Results
Explanations overview
Explanations
Appeals overview
Questions
Fields
To begin creating a filter, a Field needs to be defined. A Field is a category of information such as Marking status, Candidate, Grade and so on.

Fields will vary from workspace to workspace. Below is a complete list of fields available:
Grades - Set or not set
Marking rounds - Which round of marking the Grader/Planner is on
How to create a filter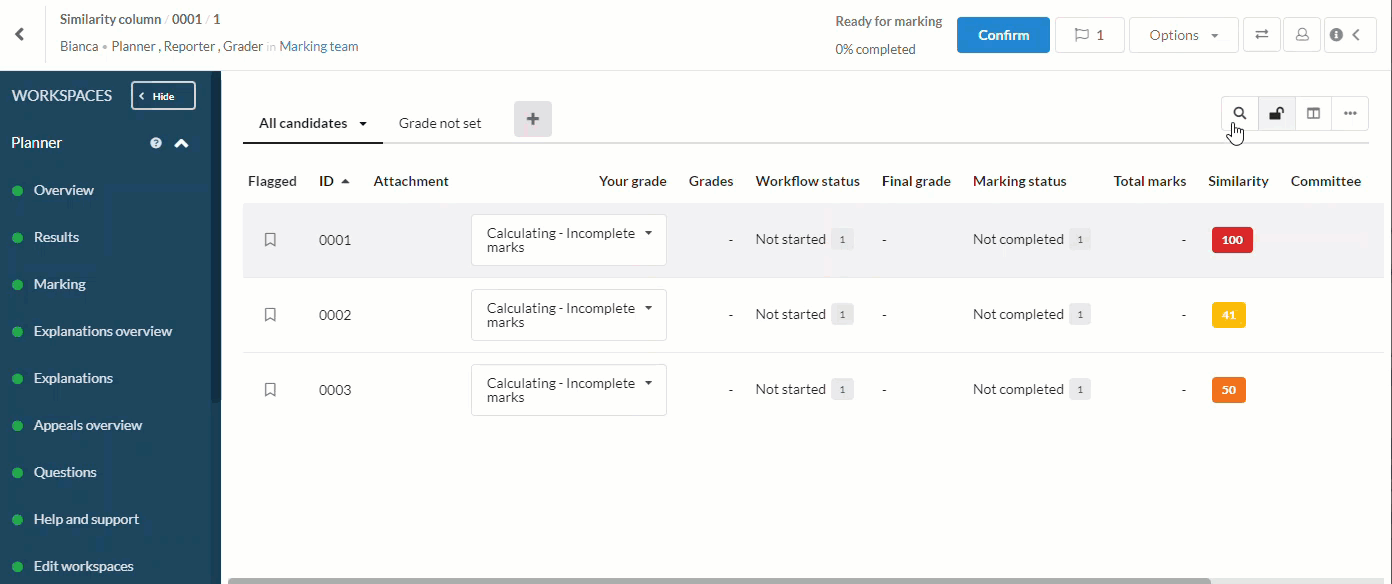 In the List Options Menu, click Show filters and search .
Click Filters.
Begin creating your list by first choosing a field and then selecting a condition and value.

The condition and value will change depending on the field you select (navigate to Examples for an overview).

To create more filters for the same list, click Add filter.
To delete a filter, click Delete .
Click Save to save your filters and changes.
Examples
Example 1 - Similarity
In this example, I have three candidates that I would like to filter based on their Similarity score. I only want to view the canditates with Similarity scores of lower than 50.

Field: Similarity
Condition: Is less than
Value: 50
Example 2 - Attachment
In this example, I have six candidates that I would like filter based on whether or not they've included an attachment.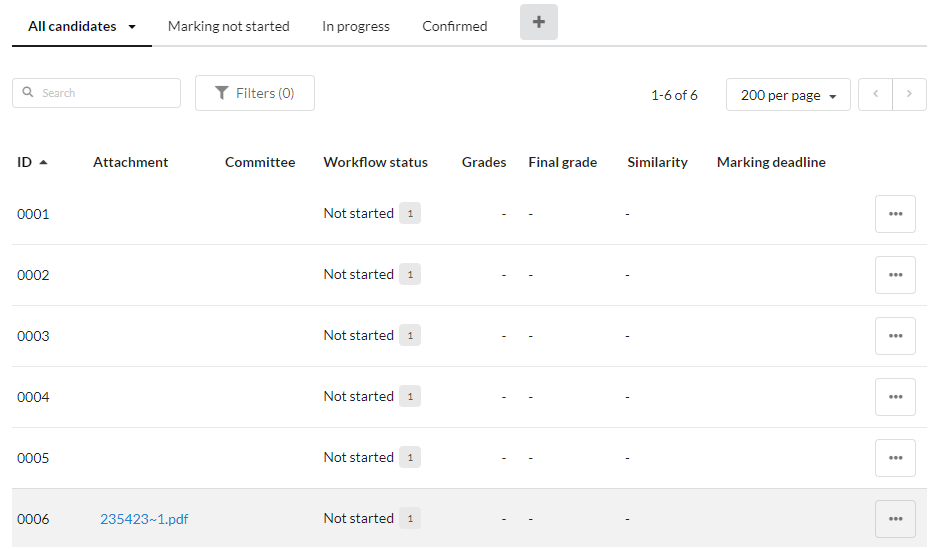 Field: Attachment
Condition: Equals
Value: Added

My Overview list is now filtered, only displaying candidates that have included an attachment.