Introduction
Before taking a test, it is a good idea to familiarize yourself with the system to be used during the test, and to check that everything is working properly. You can do this by taking a demo test.
By taking a demo test, you will be trained to answer questions in Inspera Assessment. In addition, if you are going to use Safe Exam Browser (SEB), you also have to check that your machine meets the browser and operating system requirements. The article "Tests with Safe Exam Browser" describes in more detail how to download SEB.
Take a Demo test
1. Log in to Inspera Assessment.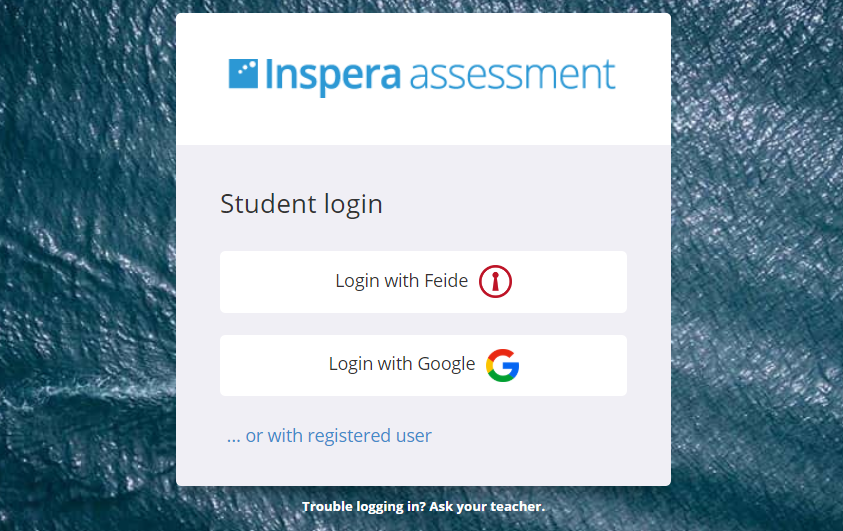 Note: This requires that you have received a URL and information on how to log in.
2. Select "Demo tests" to the right in the banner on the screen.
Note:
The demo test that comes up is created by your institution, so it may have a completely different name than "Demo". If you can't find any demo tests, please ask your school about it.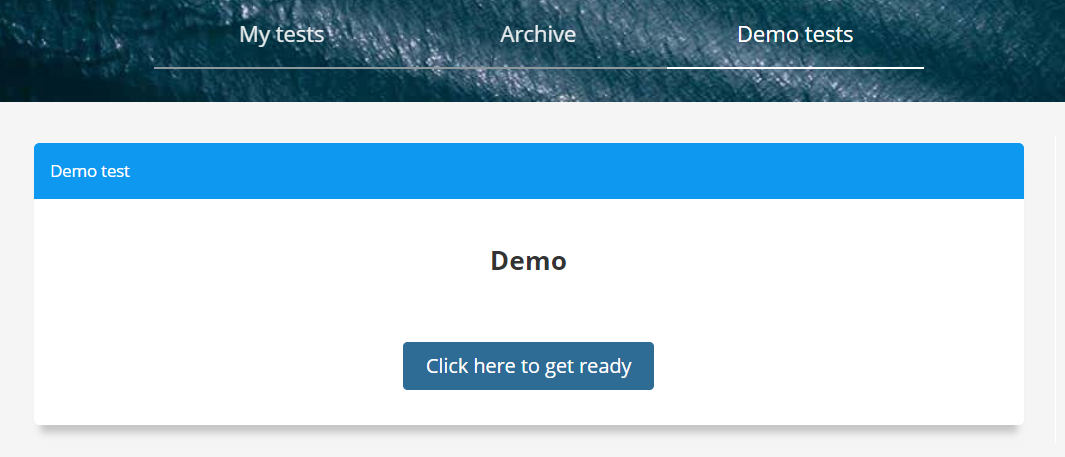 3. Click "Click here to get ready".
4. Choose "Start test".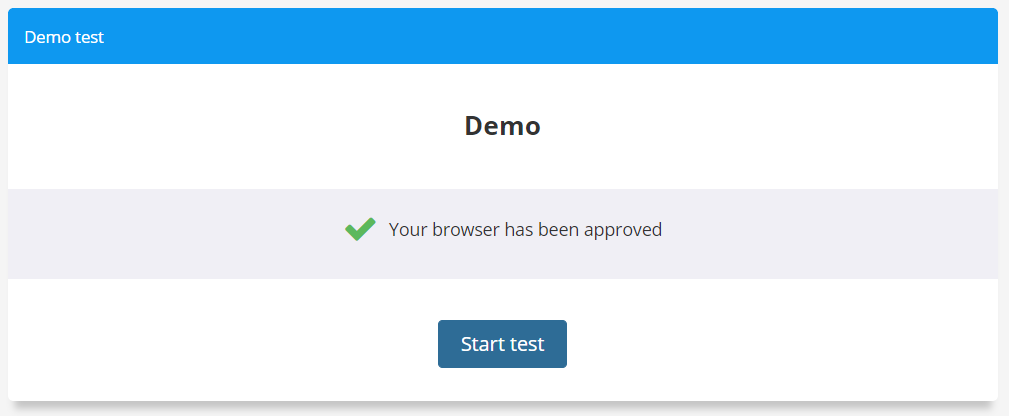 5. Try out the various questions and get to know Inspera Assessment. All of the different question types will work in exactly the same way as with a regular test. Demo tests can be done as many times as you want and neither answers or results will be stored.