Automatically marked question.

The question is answered by selecting a hotspot in an image.
Hotspot is a question type where the candidates, on the basis of the given instruction(s), indicates the correct answer by clicking on a point / area inside an image or illustration. It is possible to click anywhere on the image and the selection appears as a cross. The answer can be changed by moving the cross.
In the question's edit mode, you can do the following: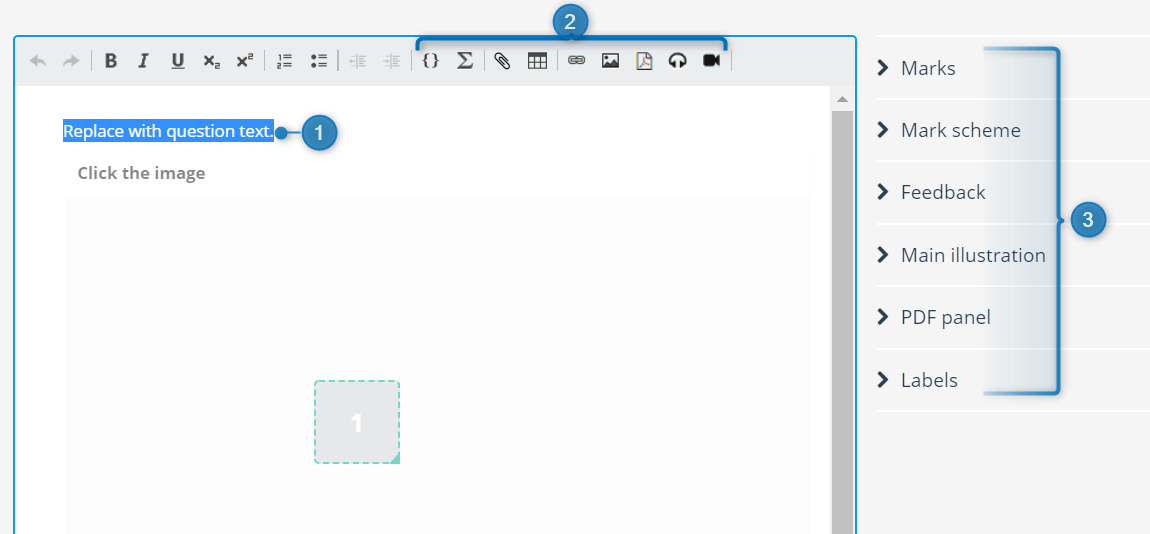 1. Replace text with desired question text.
2. Add math (LaTex), files, tables, links, PDF, images and / or audio clips to the question text.
3. Set general options for the question type. Read more about general options for questions.
Specific options
Clicking on the interaction element gives you the specific options for the question type.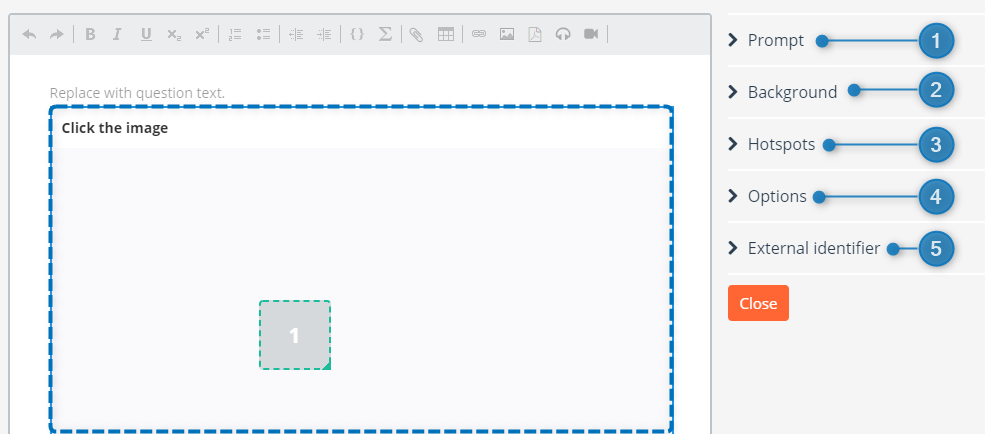 1. Prompt
Write an explanation text for the question. The text will appear in the workspace. "Click the image" is set by default.
2. Background
Add a image as background (jpg, png or svg). The image should be 620x400 in size.
3. Hotspots
Add the hotspots (click areas) that should be in the image or illustration. Drag in the target area, indicated by numbers, until it delimits the entire area to be defined.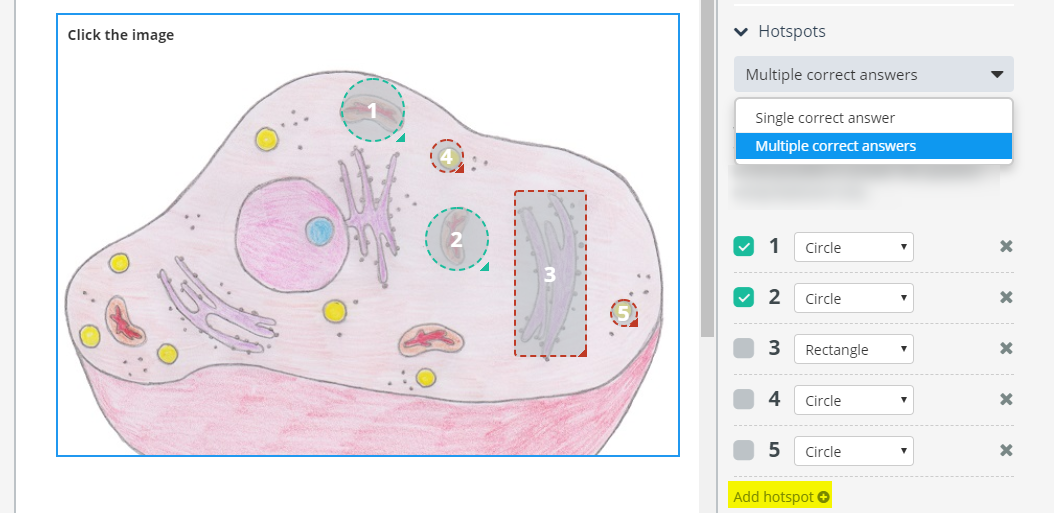 Choose between Single correct answer or Multiple correct answers. Remember to select the correct answers (green box with check mark).
Warning: If you enter more than one correct answer, keyboard navigation is not supported.
Choose whether the hotspot area is going to be circular or rectangular. The two types can be mixed in the same question.
Add more hotspots by pressing on Add hotspot. If you want to remove a hotspot, click the cross in the corner next to the hotspot.
4. Options
Lower and upper mark limit: Can be set for each interaction element. The value here will override the mark settings set for the whole question. Read more about this in the article on advanced scoring.
Interaction height: Change the height of the interaction element. The default is 400p (recommended height). In case the height needs to be increased to facilitate more elements, it is recommended that the question should be tested and previewed to ensure good candidate experience.
Regard as unanswered outside defined hotspots: If the candidate clicks outside the defined areas, marks for missed will be awarded for this question. Unanswered marks are set under General options in the question's edit mode.
Mark hotspots: Make hotspots areas visible to the candidates.

Limit maximum selections: Limits how many hotspots candidates can click.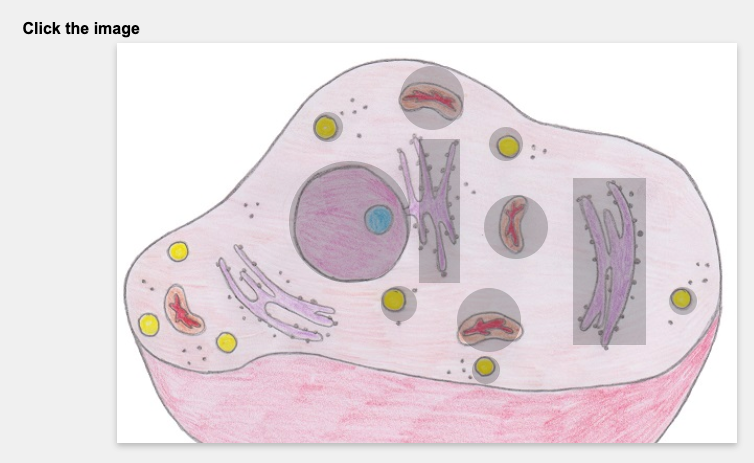 The image above shows what it looks like with the setting Mark hotspots. This makes it possible for the candidate to see what options to choose from.
5. External identifier
For information on external identifier, read general options for questions.