Inspera Exam Portal 1.15 improves security, stability, and performance. We have upgraded third-party libraries. There are also some improvements and changes. We recommend only using the minor version 1.15.4 and higher as many important security improvements were added in 1.15.4.
Content
Improvements
We have made the following notable improvements within Inspera 1.15:
New and fresh icons
We have improved the look of the icons on the top navigation bar that indicate the login process within Inspera Exam Portal.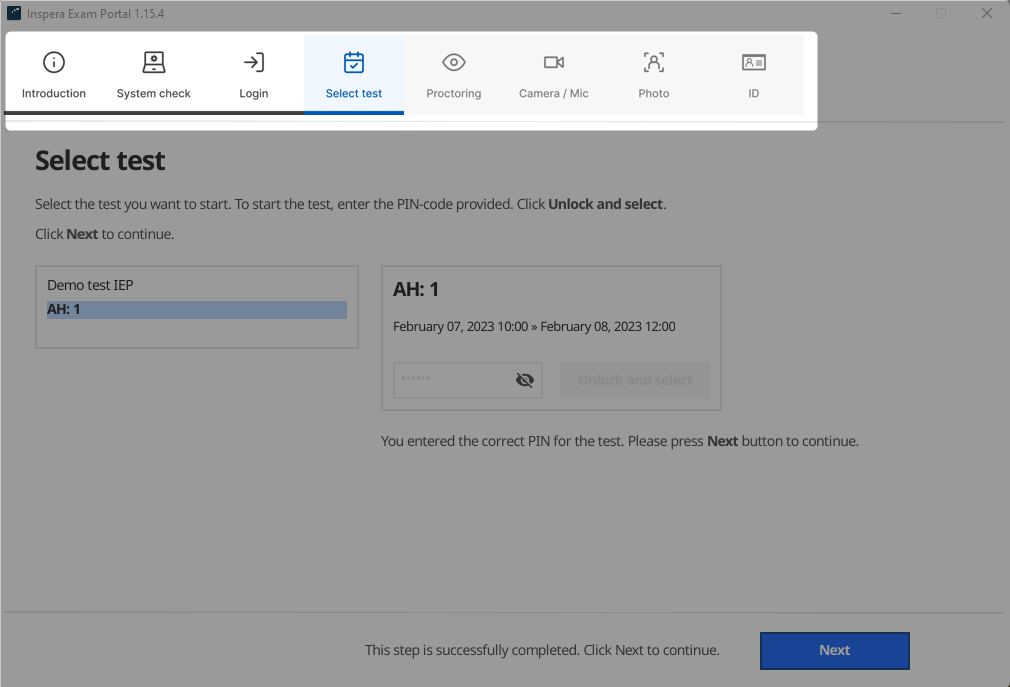 Camera / Mic Input selection
It is now possible to select your preferred camera and microphone capture hardware, making it possible to use external devices.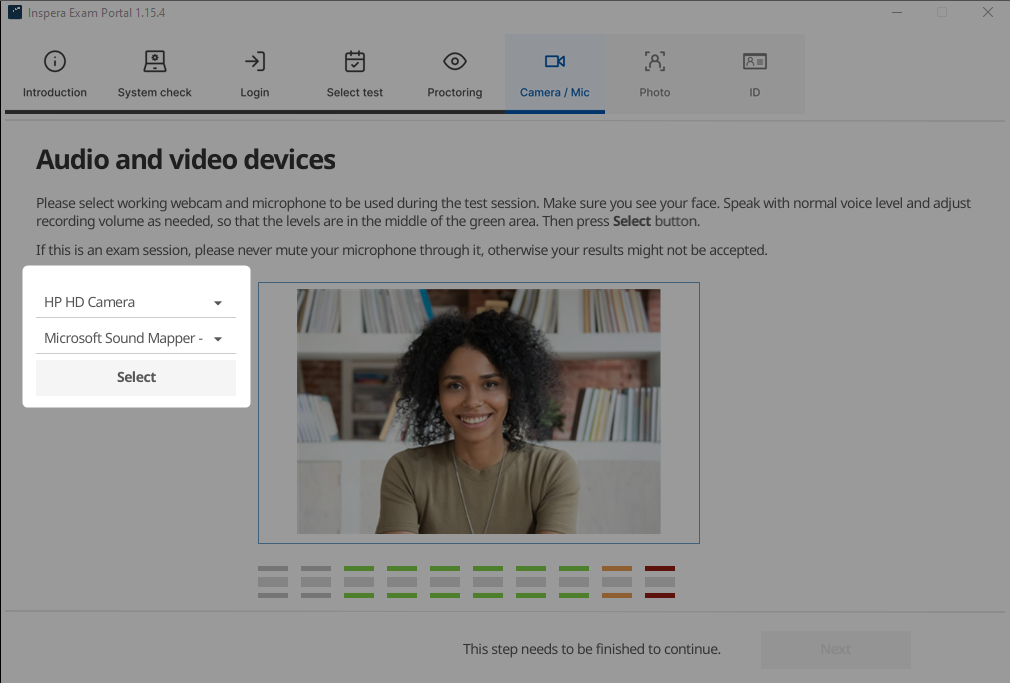 Changes to Operating Systems support
The Operating System (OS) is a crucial part of your Personal Computer (PC). Your PC's OS is what accommodates all programs and software you install on your computer. An unsupported OS means an OS stops getting updates and security patches, exposing the software to numerous risks and threats.
In IEP 1.15, we have blocked support for the following unsupported Operating Systems:
Windows 7

Windows 8.1

macOS Catalina (10.15)