Information: This feature is currently in Open Beta and requires activation by the service desk.
This is available for Invigilators.
You can filter out the relevant candidates who have timed out the test and have not yet submitted so that you can follow up with these candidates for submission.
Content
How to view the "Timed out" warning
Within the Monitor module, you can selectively view details of the candidate who have timed out but have not submitted the test.
View the progress status of candidates who have not submitted
Select the Progress column.
Select every field, except Submitted, in the progress state column.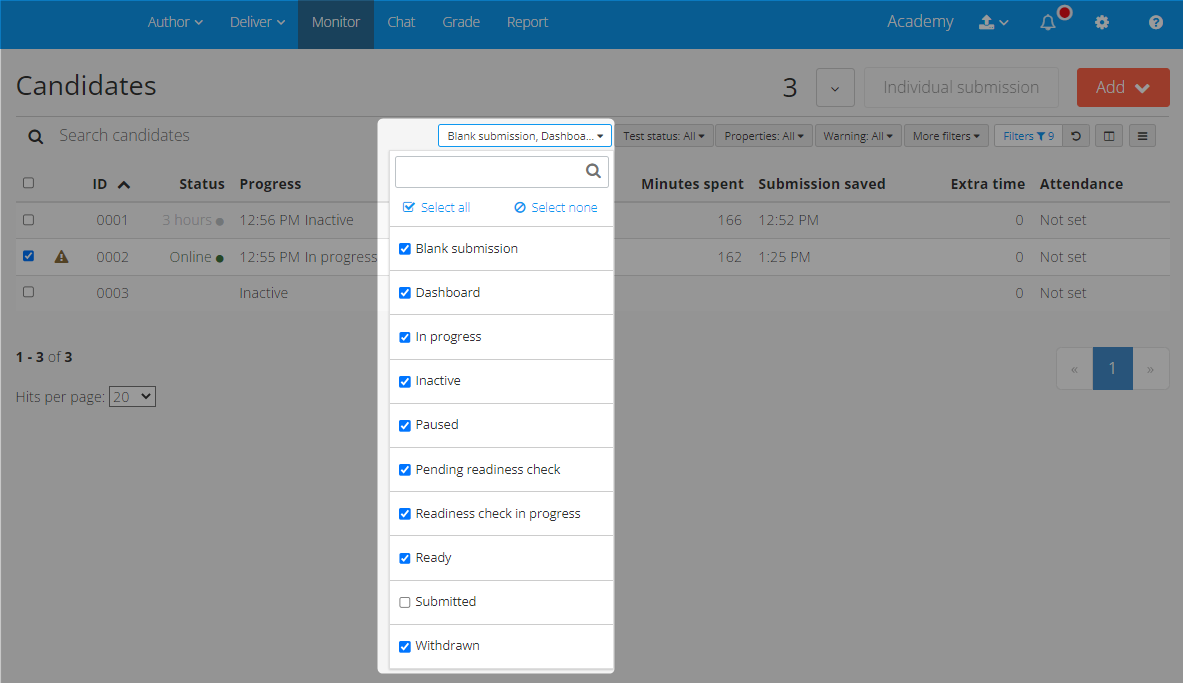 View the warning status for a candidate who has crossed their Effective Test End Time
Select the Warning column.
Select the field, Timed out.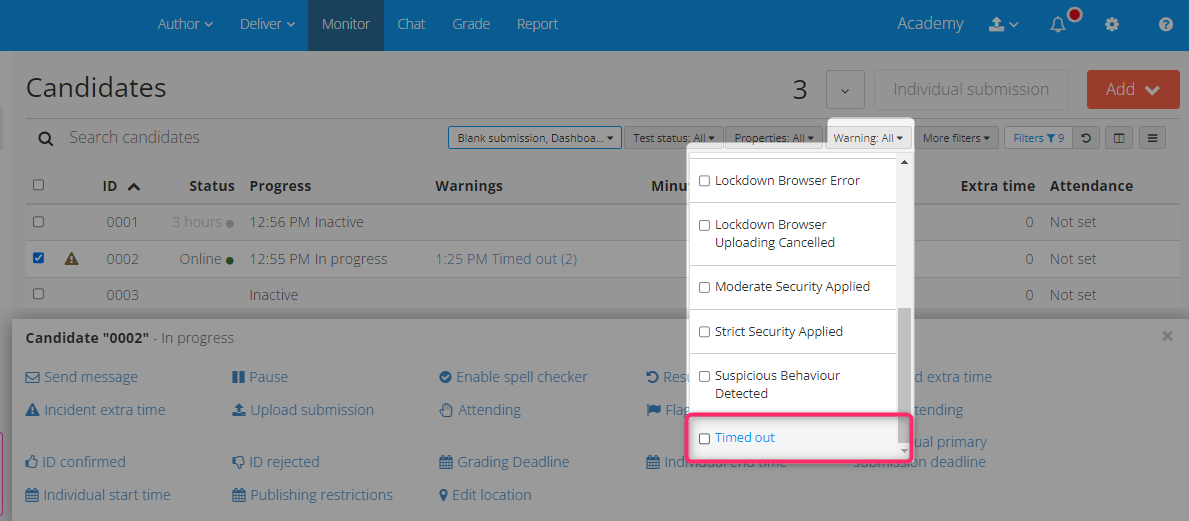 You can now view the "Timed out" warning under the Warnings column.

Known limitations
Not working as expected with Auto submissions. Candidates who have begun the test but have not finished it by the test's end time will see the timed out status

. It should not occur in the case of auto submissions, as auto submissions indicate that a submission has happened.