For transparency on what we are working on and plan to work on, we would like to share our general roadmap with our customers. This roadmap contains improvements that will be made available to all customers, however, some improvements might be with an extra cost.
In the roadmap we will say if we have scheduled a release date for a given improvement or a wider indication on when it is coming.
The closer the planned release date is the more confidence we have this will be the actual release data, but please be aware that there can be last minute changes if we discover errors or further improvements we want to make before we release the full update.
We will always advice on improvements coming in the next release in the release notes. Make sure you are signed up for release notes here.
We would also invite our customers to interact with the roadmap and both provide feedback on how important you find the improvement and submit ideas if you have any.
You can use the tab bars with development status to navigate between the different stages improvements are in:

The statuses can be read as:
| | |
| --- | --- |
| Under exploration | We are doing research do understand the user problem we have identified should be solved |
| Planned | We have done research and concluded we are solving the user problem. Finalising designs and specifications typically happens in this stage |
| In progress | We are currently developing this improvement |
| In beta | One or more users are currently testing this improvement |
| Released | Released improvements (please note this will only include improvements from the October 2020 release |
How much time a given improvement spends in each stage can vary drastically depending on the nature of the improvement. On each improvement we will highlight when we plan to release the improvement, if that has been decided.
To provide feedback on how important a new improvement is for your institution by clicking an improvement card and select appropriate option: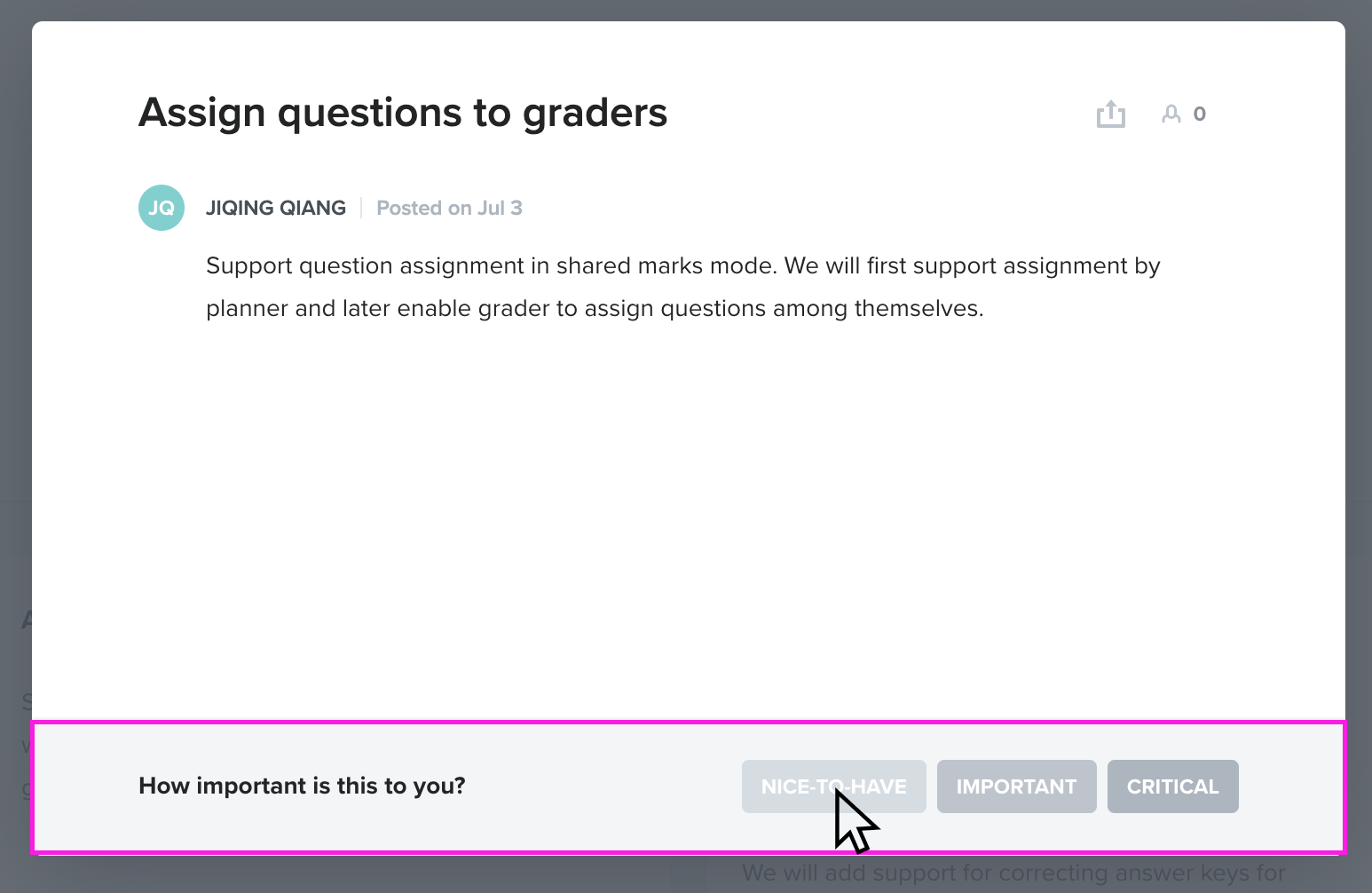 The feedback will be used when we make adjustments to the roadmap.
To submit a new idea you can use the button in the top right corner:

We are continuously working on the format and content on the roadmap thus this page might be updated frequently.