Introduction
Inspera Assessment is set up in the language that your school has set as "main language". When you log into Inspera Assessment you can choose from several languages. The actual language of the questions in the test depends on the language in which they are written.
For example, if you select Norwegian and the questions are written in English only, the context menus around the questions will be in Norwegian and the questions themselves will be in English.
There are two ways to change languages:
Change language on Dashboard
1. Click the cogwheel to get to Settings.

2. Select your preferred language.
Change language in a test
1. Click the hamburger menu to get to Options.
2. Choose "Language".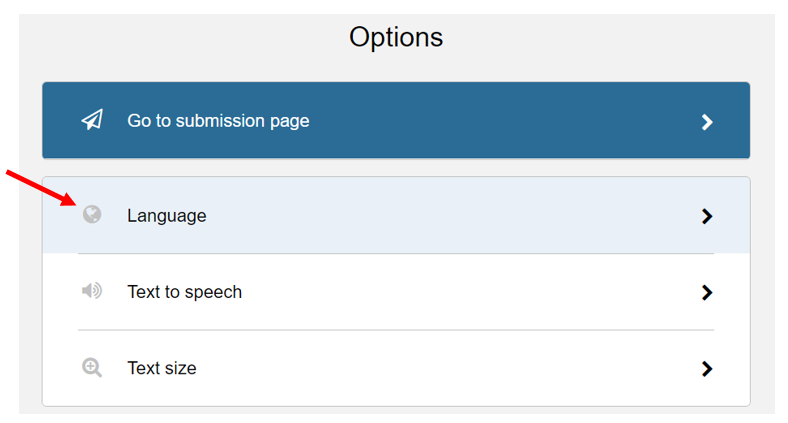 3. Select the desired language.
Note: While there are several languages availble to choose from, the questions might not be translated. The language that is visible in the questions depends on the language(s) chosen by the author of the questions. You can still choose a language for context menus.