Introduction
Open book tests and home exams, most often use the question type Upload Assignment.
Tests with the "Upload Assignment" question type
Tests with the question type Upload Assignment means that you, as a candidate, type your answer in eg. Excel or Word, and upload the final file with the answer in the test solution.
This question type supports most of the file formats, both text, audio and image files.
Note:
The file format(s) allowed is specified in the question. It may be restricted to one file type.

When you submit your answer, you are most likely using a regular web browser. Safe Exam Browser is usually not enabled here, so no additional installations will be required.
To make sure that you understand how it is takes place and that your computer is working properly, you may want to take a demo test before the test.
Example of what a Upload Assignment question might look like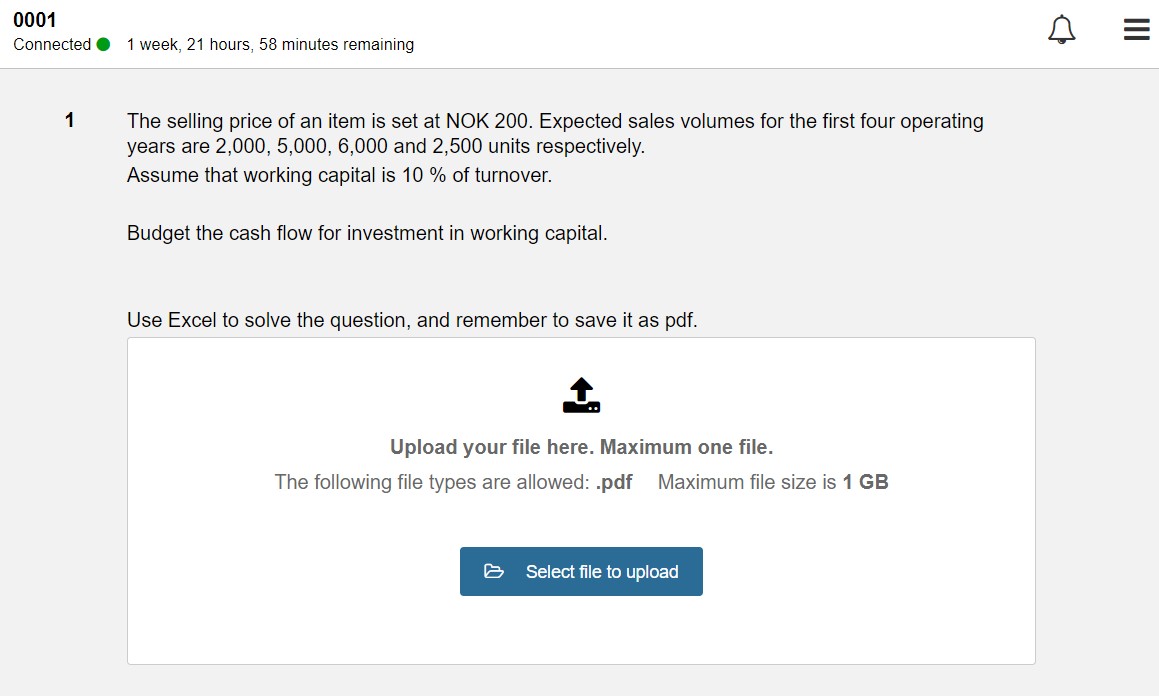 Click Select file to upload to upload the desired file. In this example, the file format .pdf is only allowed.
Note: You can only upload one file per Upload Assignment question.