This feature requires activation. Please contact the Service desk to activate.
Text to Speech is a tool that allows candidates to read content as audio. This article describes how the Planner can enable text to speech for candidates, and how it works for candidates.
Information:
Supported languages can be found
here
.
Enable Text to Speech
On the test setup, go to Exam Day under Options and enable the option Text to Speech reading aid.

Note: If Text to Speech is enabled, it will be made available to all candidates on the test.
Candidate user experience
If Text to Speech (TTS) is enabled on the test, the candidate will be notified of this: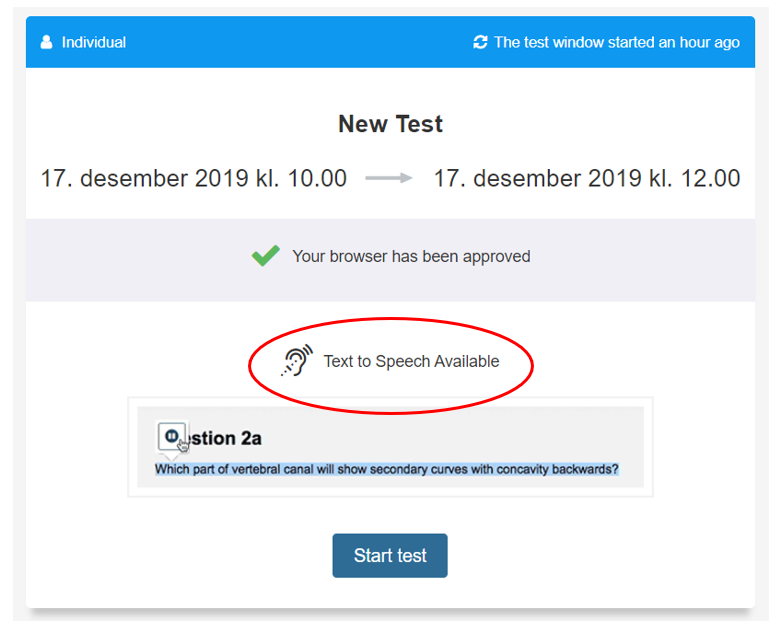 The candidate must turn on Text to Speech
Text to Speech is not turned on by default for the candidate. To turn it on, the candidate must open the test, and then click the Options menu.

In the Options menu, the candidate selects Text to Speech.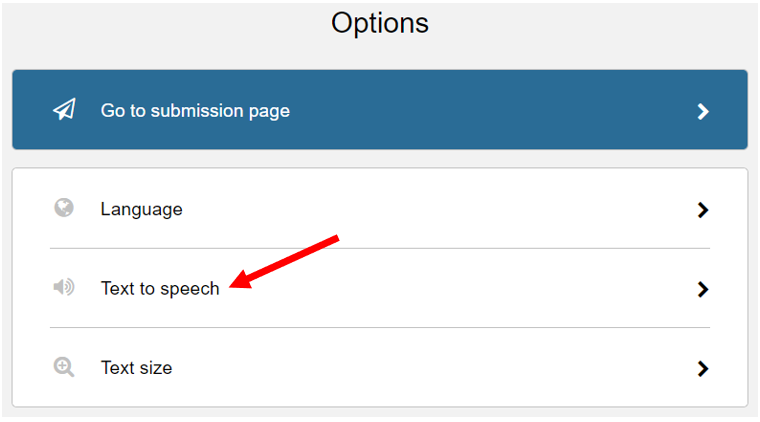 The candidate can then choose whether to turn Text to Speech on or off:

How to use Text to Speech
On the test, the candidate selects the text that he / she wants to be read, and then touch the Play sound icon.

Note: Text to Speech is not available for text within a PDF panel on a test. When using Text to Speech on questions with inline choice, all alternatives will be read aloud.
Spoken language
The text will be read in the language chosen by the candidate in the user interface: