Available for planners - requires activation
This is an additional setting in Inspera Assessment that allows the planner to close the test from the grading view. The same can be achieved by editing the test end time in the deliver tool, so this setting does not add any new functionality.
The purpose of the button is to ease the workflow for teachers who manage their tests end to end, including grading.
The setting adds a button to the test in grading: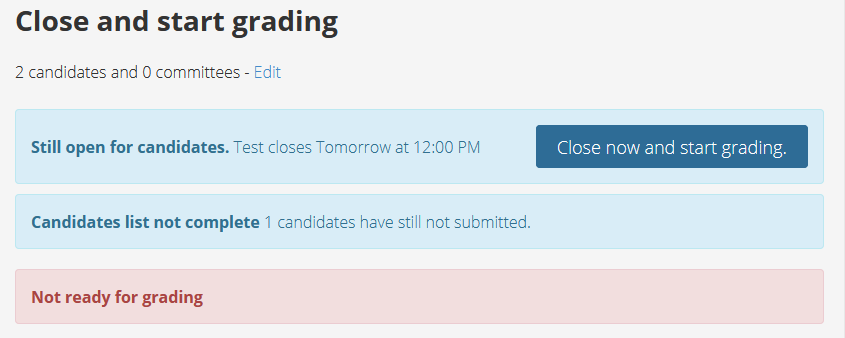 In the screen shot you can see that there will be an information if there are candidates that have not submitted yet.
It is possible to close the test and start grading even if there are candidates who have not submitted.
What happens when the button is clicked?
The test end time is changed to now.
Any candidates who are still in progress and have not yet submitted will not be able to edit their answers further. They will instead be redirected to the submit page, where they can submit.
What if I didn't mean to click the button?
As long as grading hasn't started (no graders have added marks or grades), you can go back to the deliver tool and change the test end time.