Automatic evaluation. The question is answered by dragging and dropping text/pictures/Rich text or math into text.
Inline gap match is a question type in which a number of drag elements should be dragged over to pre defined gaps in a text. Drag items can be images/text/Rich text or math. The drop area is written as a text.
Inline gap match questions are evaluated automatically. The score for correct or incorrect answers is to be set collectively for the entire question.
See basic question scoring and advanced question scoring.
General options for questions.
Options for this question type:
Note! There are two different options. One for Main setup and one for Gap setup and correct answers. To switch between them you may need to click two times in the workspace, marked with boxes in the pictures: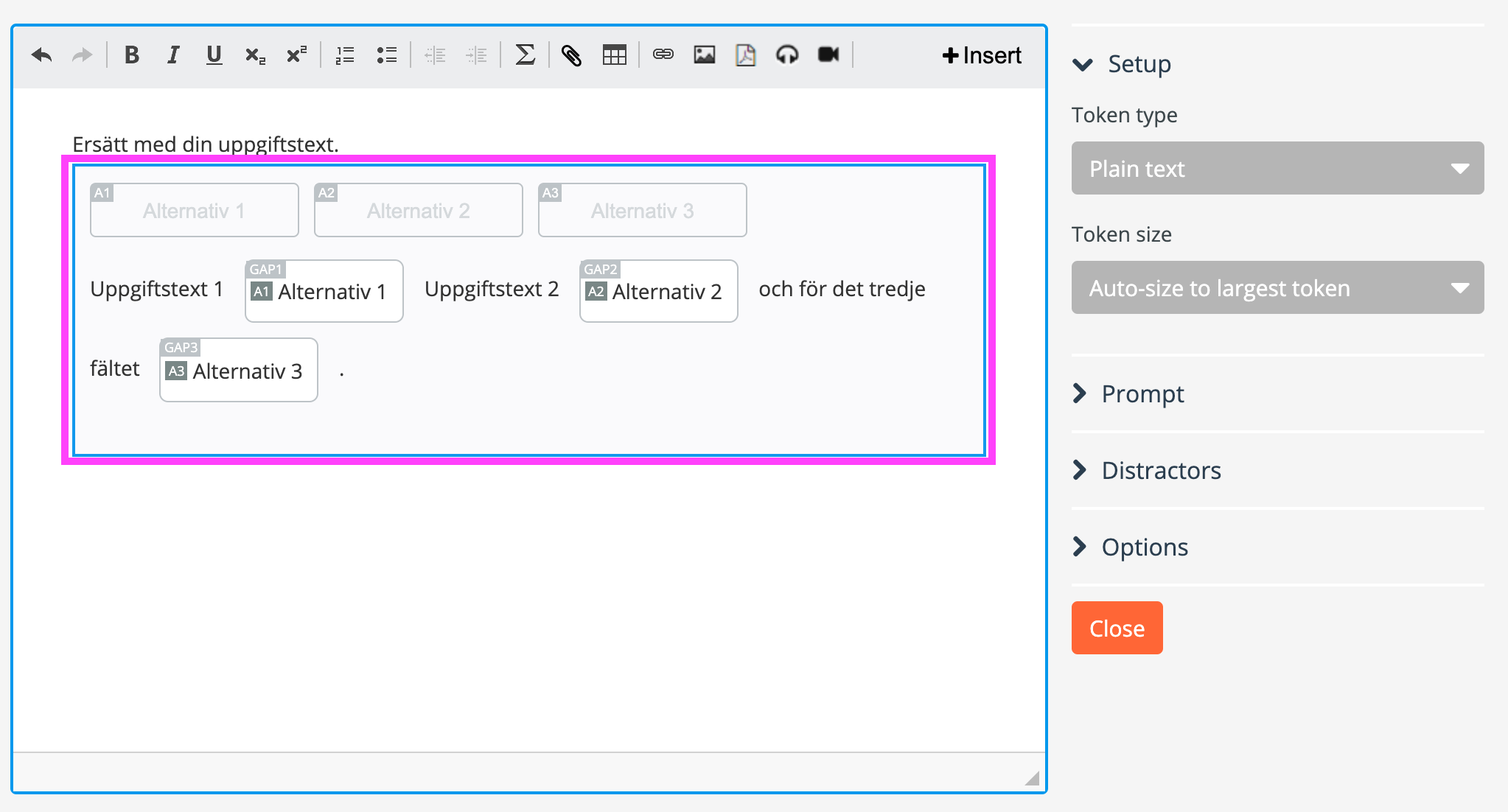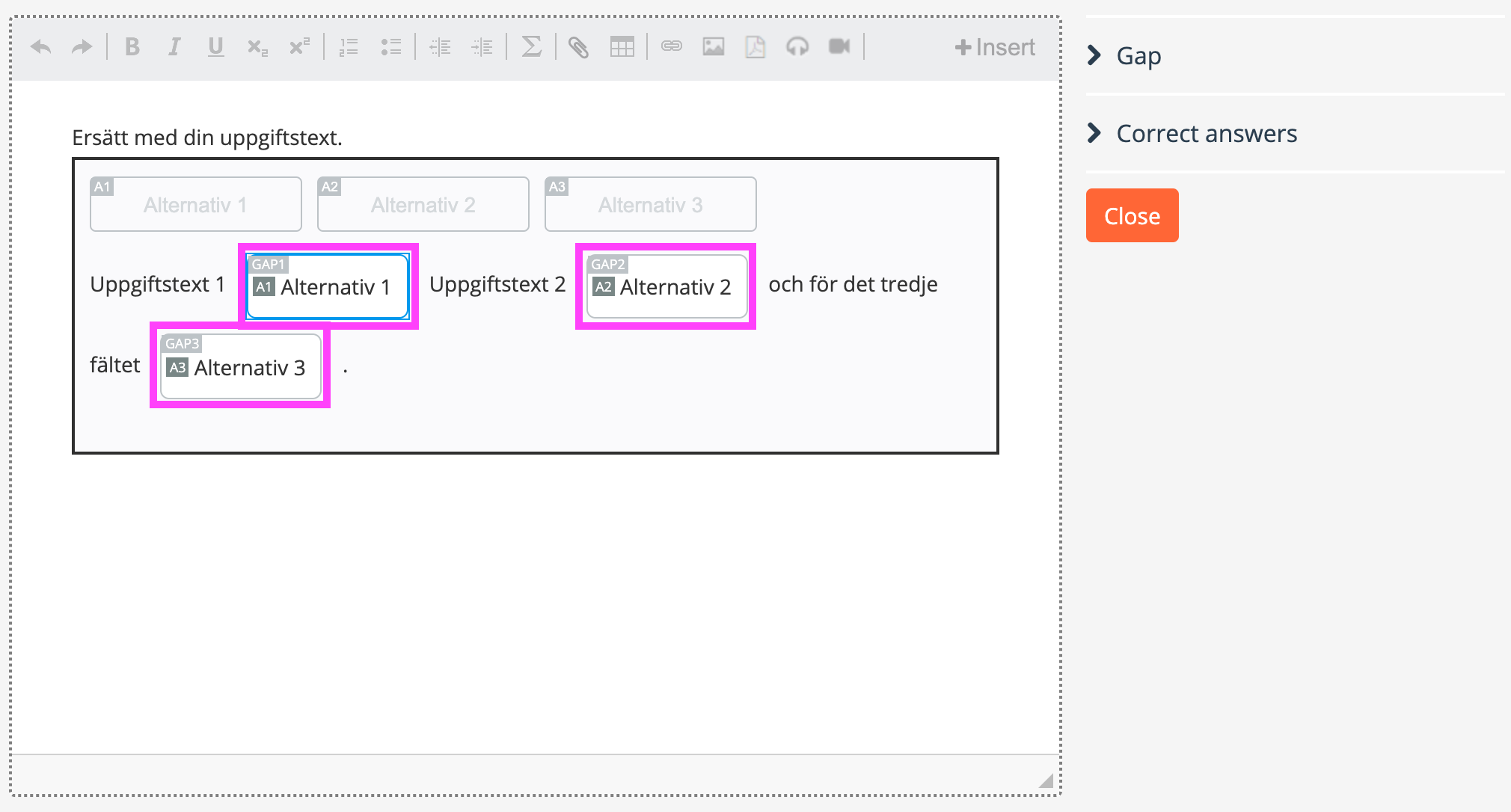 Main setup
Setup:


Token type.

Select between: Plain text / Rich text and math / Images


Token size. Autosize to the largest token means all the tokens with the alternatives will have the same size. Individual size means different sizes depending on how many letters / how many math signs or how big the picture is.
Prompt: Write an explanatory text for the question.
Distractors: Optional is to add wrong answers - distractors. For each wrong answer you add, a new box will appear to the drag elements but this wont have a match in the text. Add the distractor name in the lower box: (see arrow in the picture)

Options:
Position of tokens. Choose between interaction header (standard) or footer. This is where the elements starts out from.
Order of alternatives. Choose between random (standard), ascending by identifier or ascending by alternative. You can give the identifier new name in Gap setup
Reuse of alternatives. Options is allowed or not allowed(standard). Allowed means the student can put the same object in all gaps.
Gap Setup
Gap: Change name of Gap identifier. Remove Gap with the trash bin button.
Correct answers: Write the correct answer in the lower box (see arrow below). Remove Correct answer with the trash bin button.