Available for students.
This functionality requires activation. Please contact your local super user to activate if it is not available for your students, or if it is necessary to disable the functionality.
If a student starts the test but decides that she doesn't want to submit an answer after all, this is one of the options Inspera offers. If a student submits blank, it will be clear to the planner that the student chose this option, instead of just exiting the test, or removing all the content and submit an empty answer.
The purpose is to avoid confusion about the students intention. If the student submits an empty answer, this can cause the planner or grader to assume that the submission is somehow lost, even if that is not the case.
If the student chooses this option, they are warned that it cannot be undone. The submission cannot be retrieved by Inspera support.
Additional settings
Blank submissions available in grading:
Whether blank deliveries should be forwarded to grading varies, and can be configured to your specific needs.
Require invigilator password to submit blank in lockdown tests:
To prevent students from choosing this option by mistake we also offer a setting to require the invigilator password before the student is allowed to deliver blank. The student contacts the invigilator if they want to deliver blank.
Student experience
During a test a candidate can find the option to Submit blank in the menu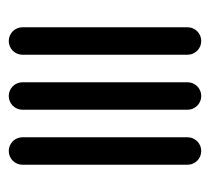 in the top right corner. There is an additional warning that the student has to accept to be able to submit blank: