Within Settings, you can edit your profile settings, or choose a language.
Content
Settings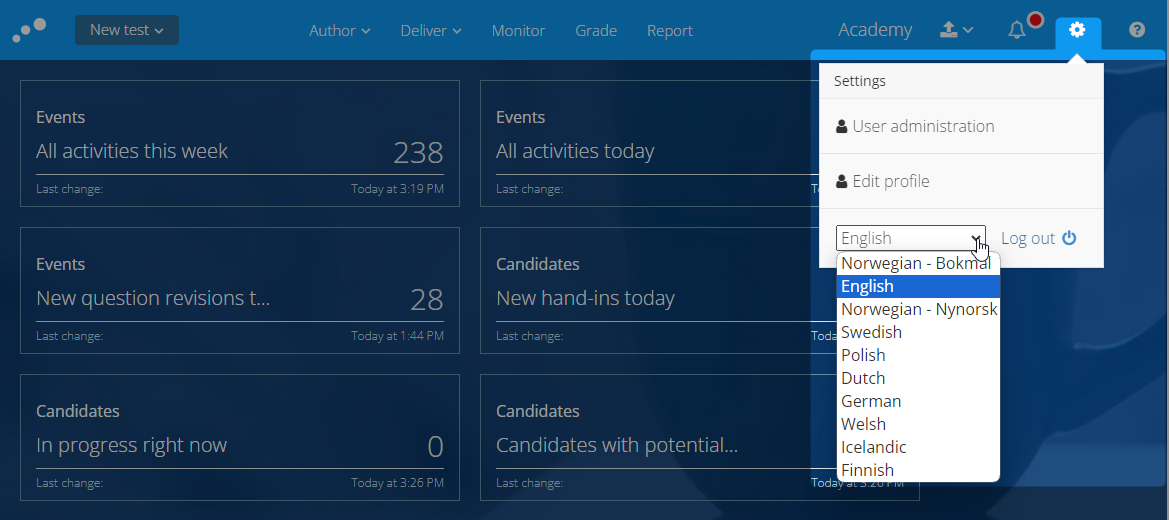 Edit Profile
Click Settings > Edit profile.
You can update the following:

first name
last name
email address
password
Contact a User Administrator at your institution if you need different roles and access levels
Set the Default Language
Click Settings > Language dropdown > Select a default language.
The following languages are supported within the Admin and Candidate dashboard of Inspera Assessment:
English
Norwegian (bokmål and nynorsk)
Swedish
Finnish
German
French
Spanish
Dutch
Polish
Icelandic
Note:
These languages are not available in Inspera Integrity Browser, Proctoring, and Inspera Originality, where only English is available.
Manage your notification settings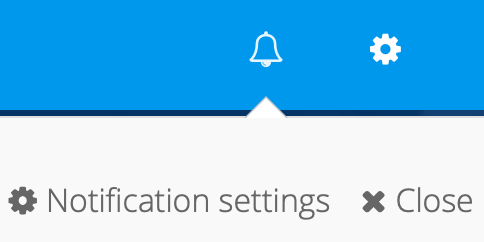 Some notifications are activated by default, depending on your user role. Update your notification settings to select the events you would like to receive notifications on. You can choose to receive notifications by e-mail, receive them in the notification center in Inspera Assessment, or both. Or you can turn off notifications for events you don't want to be notified of.