Widgets update continuously with the number of hits within an Event log or Monitor search query of your choice. This will be displayed in Dashboard.
This feature makes it easier to follow up an unlimited number of candidates or events simultaneously by getting real time information of saved search. The widgets are private to the creator and customisable.
 
Candidate Widget
Available for Planner, Chief Invigilator, Invigilator, Grader, Administrator
A Candidate Widget is a saved search and layout from the Monitor tool and gives a quick overview of candidate status. This is displayed in Dashboard and each candidate widget updates continuously with the number of hits within Monitor search query.
Instructions 
1. In Monitor tool,  use the search function

 or Filters 
to find a specific group of candidates. Enter your search query and/or filter for time, progress, warnings, properties.
2. Then click on the hamburger menu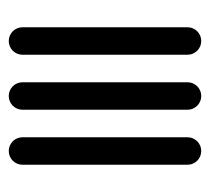 in the top-right corner and name the filter. Click Save.


3. The live widget is saved to your Dashboard. The number indicates the number of hits the filter gives right now.

It is possible to edit the layout by clicking drag and drop

 or delete 

Event widget
Available for all roles.
An Event Widget is a saved search from the Event Log and shows the accumulated number of search hits from the Live Filter.  
Follow the same steps as creating a candidate widget (see above), but start from View all in Dashboard.