Bands and Criteria is a manual strategy to mark essay items using criteria and bands. Enable graders to mark within categories/criteria and award marks using thresholds/bands per category.
Information: This feature requires activation. To activate, please submit a service request.
In Essay - Click on Marks and then choose Bands and Criteria. Click on Edit to start.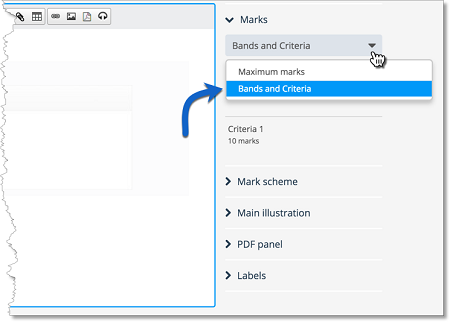 1) Name the criteria
2) Decide total marks for the critereia
3) Name the Band (optional)
4) Fill in the epic text of the band
5) Give the Band a score (descending order from max marks)
6) Add more bands
7) Click done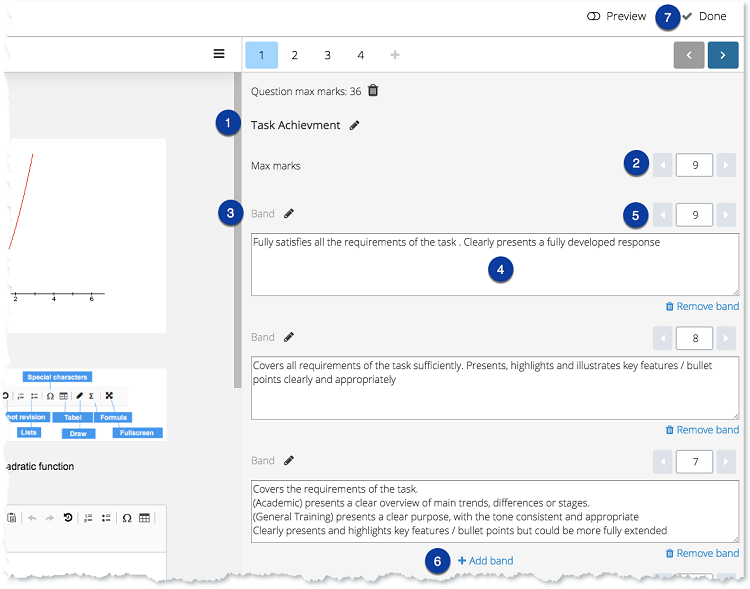 You can add in more criterias to one essay question. Click at the plus-sign.

In Preview you can see the bands to each criteria. By hovering over the marks, the band to the corresponding mark will be highlighted.
After adding in all Bands and criteria, you'll see the criteria and marks in general settings for the question.