The purpose of this functionality is to temporarily pause and disable candidates from editing their submissions during live tests.
Prerequisites
Candidate(s) has started the test (Active session is not required) 
Test End Time has not been reached
Pause individual or multiple candidates
In Monitor, select one or multiple candidates and select Pause from the footer menu bar or from the More button (Pr. candidate)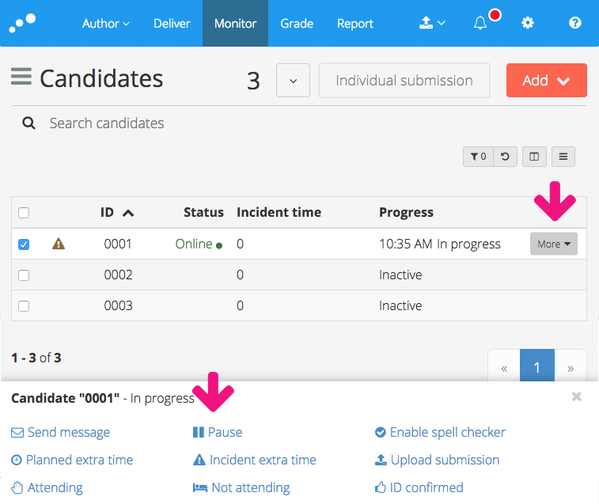 During Pause
In Monitor, the candidate Progress is now updated to Paused
In the Candidate Interface (Assessment Player), the whole screen is disabled, informing the candidate that the test session has been paused. During the pause, candidates can not navigate or edit their response. Note: the candidate must be online for the pausing to take effect in the Assessment player.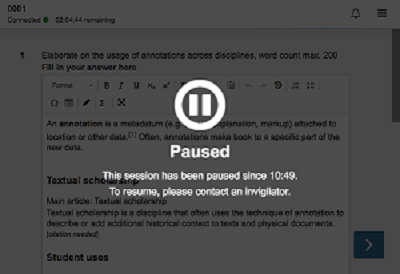 Resuming
To enable candidates to continue working on their submission, select candidate(s) and press Resume.
Important
If the Pause lasted more than a minute, elapsed time during pause is automatically added as Incident time (minutes)
If the pause lasted less than a minute, no incident time is added
The Candidate Interface (Assessment Player) then returns to regular editing mode.