Inspera Assessment has an option to add invigilator instructions as a PDF document to an assessment.
The purpose is to provide extra information to the invigilators without having to send this outside of Inspera. The invigilator will get the instructions available for download together with the invigilator password. When this becomes available for the invigilator is configurable but the standard is 60 minutes before the test opens.
Instructions for planner:
The feature is available at two different stages of the assessment creation:
1. In the Security part of the assessment settings in Setup.
2. When reviewing settings before activating the assessment.
Click on Upload, and choose the file to upload.
Once you have uploaded a file, options to replace or remove the file will become available.
Note: You can add, replace or remove a file even after the test has started but the invigilators will not be notified automatically. Any changes after the instructions are available for the invigilator should be communicated to the invigilators.
Instructions for invigilator: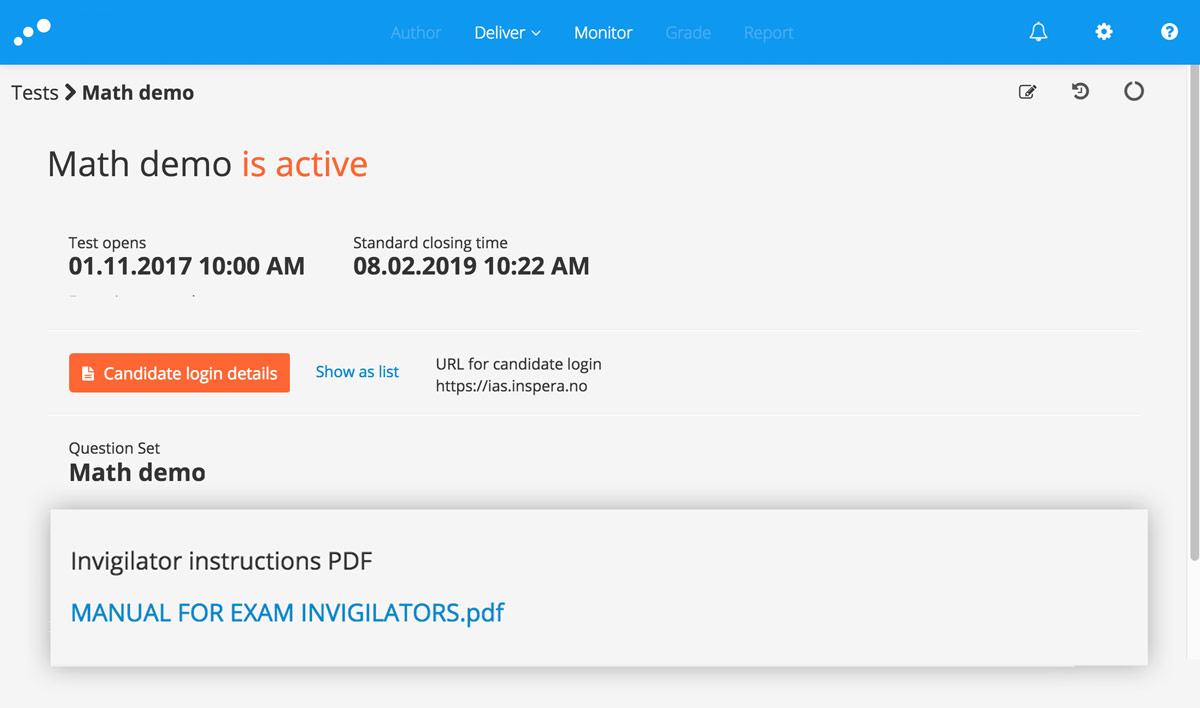 Invigilators will get access to download the file as soon as the test information becomes available. The default setting is 60 minutes before test start time.
The link to download the file is placed at the front page of the assessment, together with the SEB password and Invigilator password.