This is available for Planners.
As a planner, you can flag candidates for moderators to review. Graders and moderators will be able to see the changes to the candidate's flagged status.
Flag candidates for review
Flag candidates from the Submissions page
In the Grading module, expand the Details drop-down menu.
In the Submissions column, select Open.
In the candidate list, find the candidate to be flagged and select on Not flagged to change their status to Flagged.
To undo the Flagged status, click on Flagged again.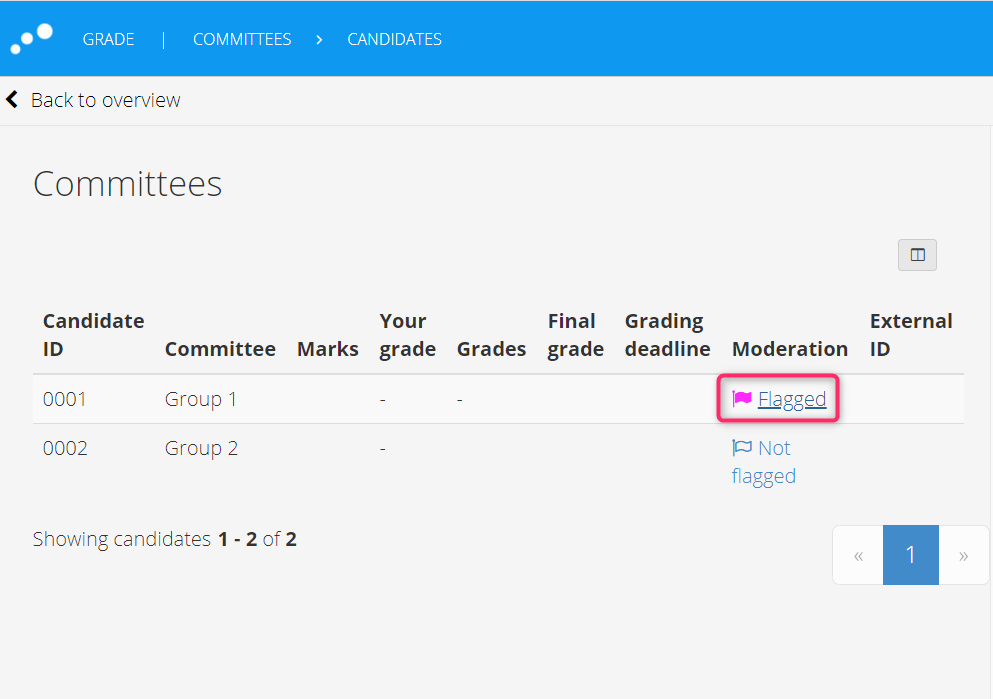 Flag candidates from the Candidates page
The flagging option is also available when you open the candidate page from the candidate list: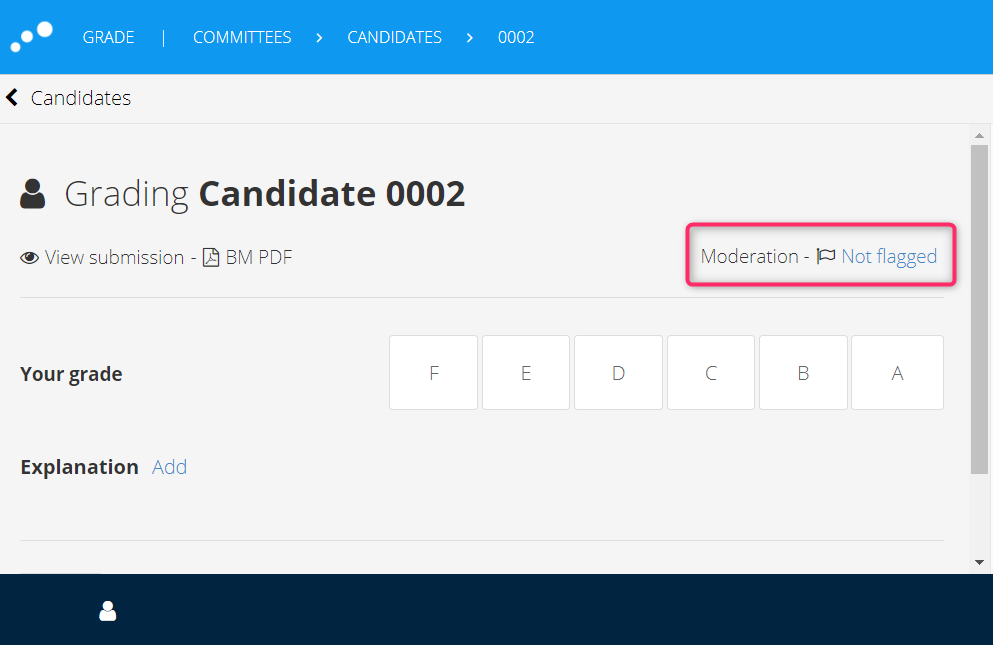 Send / receive notifications
Send notifications before the test
Before the test, you can send notifications to the moderator by clicking Notify Moderator in the test setup. Learn more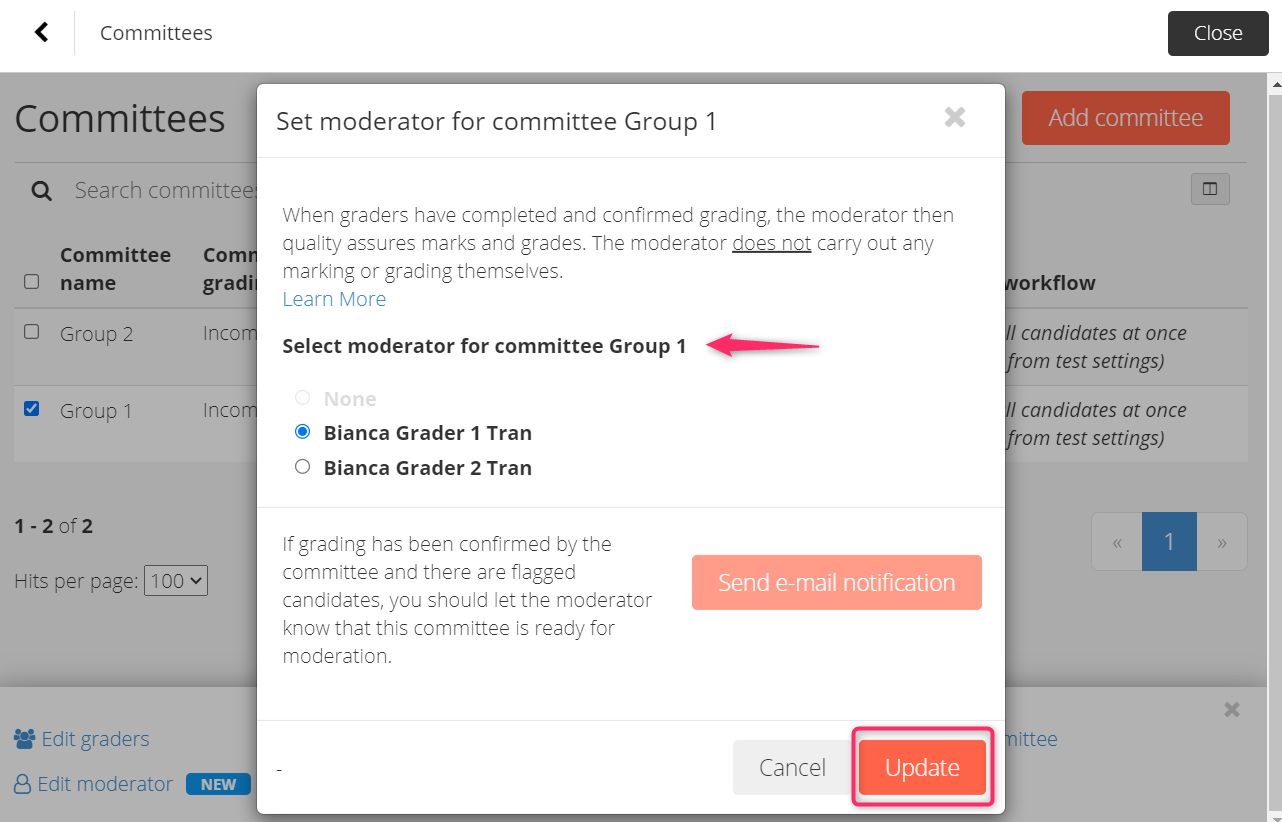 Send/receive notifications in Notification settings
Notifications are sent via email and are also available in the notification center (bell icon).
Click Notifications > Notification settings.
Check the boxes by Committee moderation status updated.