This is available for planners.
Committees allow you to assign specific graders to candidates by using the committee feature. You can create multiple committees and have multiple graders in the same committee. You can also choose the number of candidates in each committee.
Table of contents
How to create a committee
Add graders and candidates
To get started, add your graders as contributors within the test settings.
Click on the Contributors drop-down menu
Select Add grader and add your desired graders.
Add your candidates.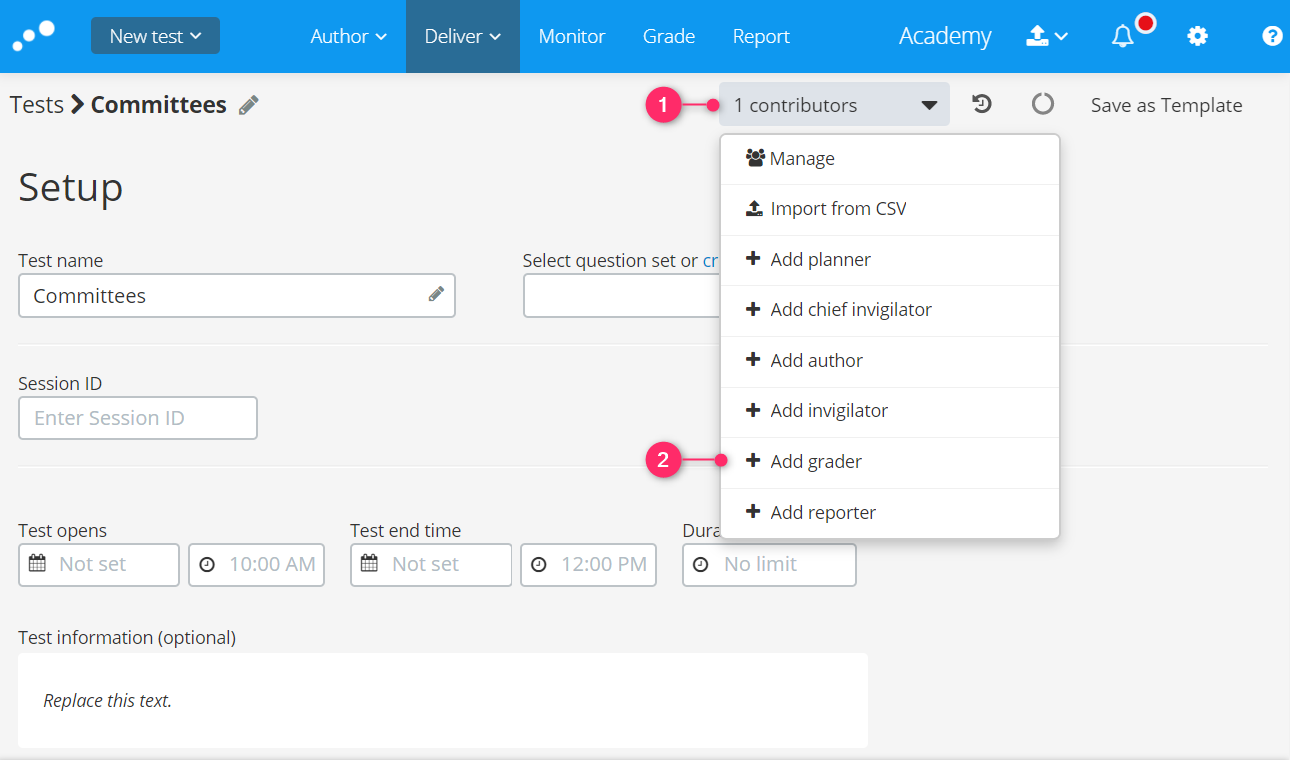 Manage Committees
1. To create your committees, next to Committees, click Manage.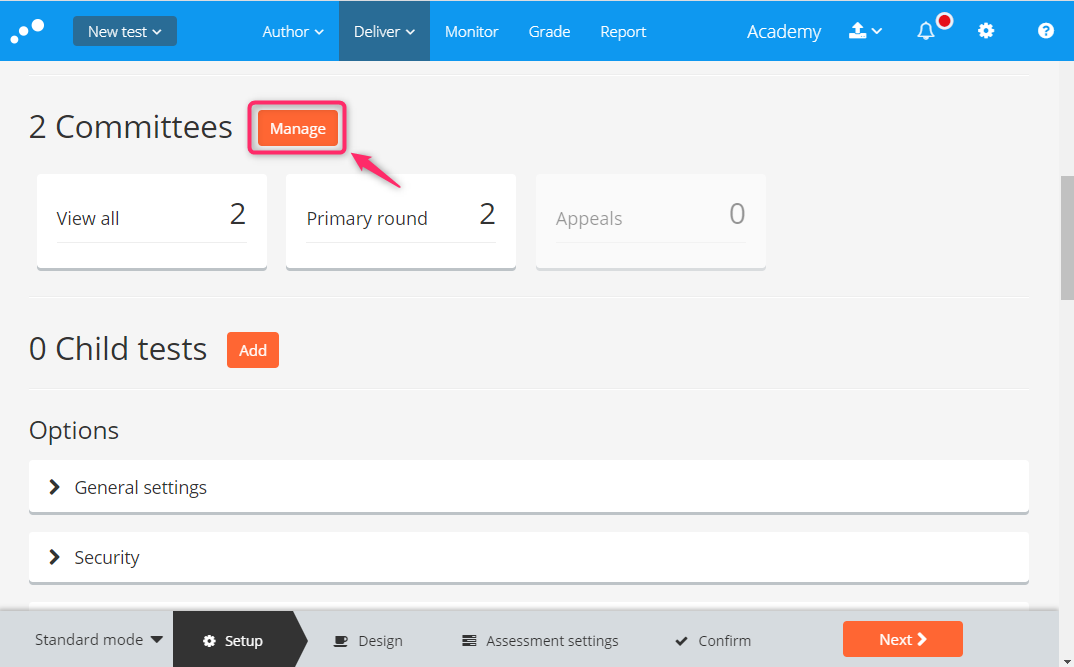 2. Click Add committee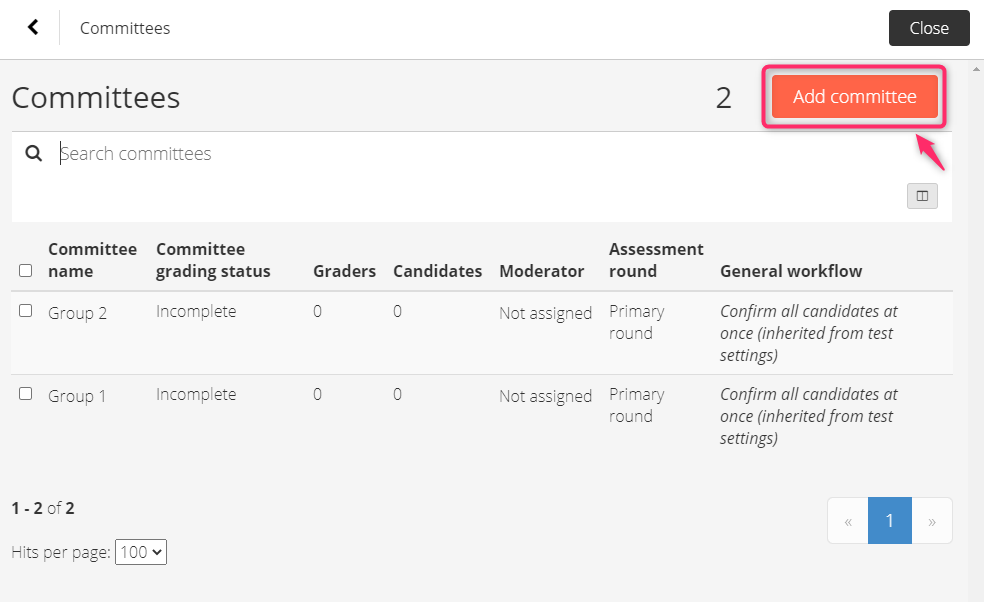 3. Assign a Committee name. Click Add.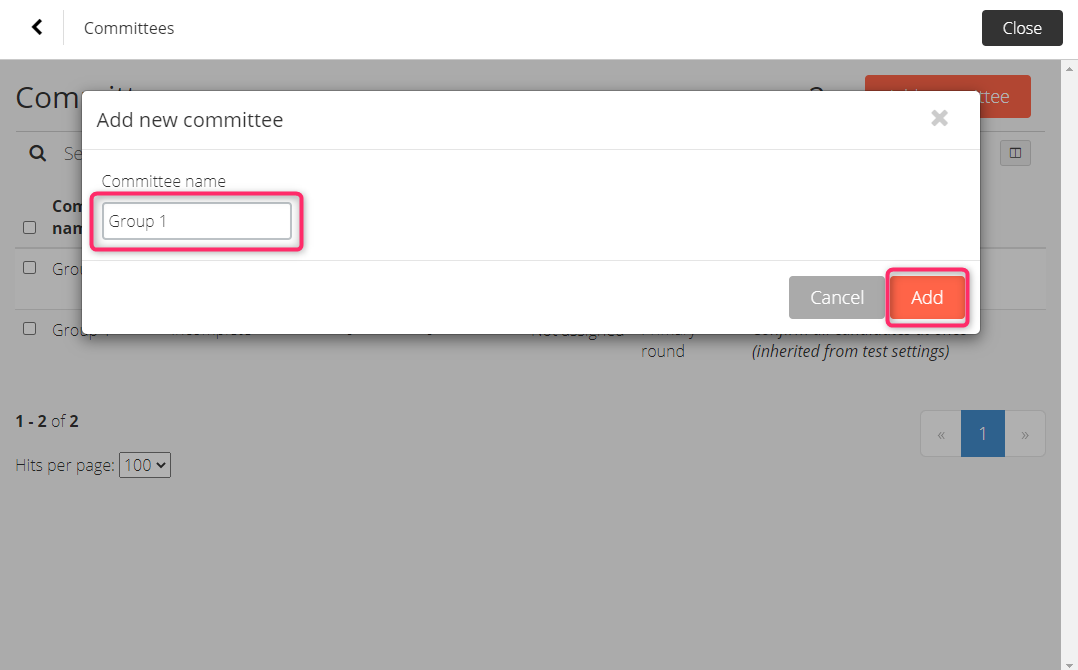 4. Select the grader(s) to add to the committee. Click Finish. Only users that are added as contributors with the role, grader, are displayed.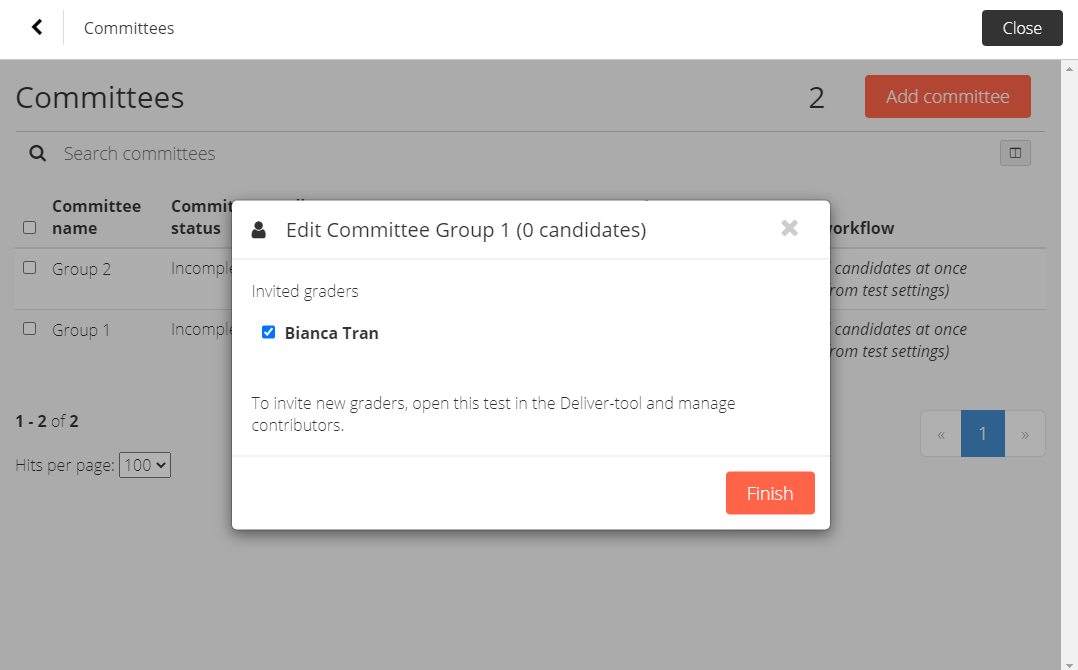 5. Add new committees by repeating the steps above. When you are finished adding new committees, click Close to navigate back to the test settings.