Students taking tests using Inspera Exam Portal with Inspera Smarter Proctoring, and Inspera Exam Portal without Inspera Smarter Proctoring will go through two slightly different pre-check experiences. This article will go over the test taker journey for test-takers using Inspera Exam Portal without Inspera Smarter Proctoring.
Inspera Exam Portal without Inspera Smarter Proctoring:
Students who are taking a test using only the Inspera Exam Portal will go through the Inspera start page and begin their test after Select Test.
Minimum system requirements for Inspera Smarter Proctoring
Windows: 7, 8 and 10 on 64-bit platforms
macOS: OS X 10.14 and higher
CPUs newer than 2011 (Intel Sandy Bridge or newer)

500+ MiBs of disk space

Web camera & microphone (internal or external)
A broadband internet connection (0.15Mbps upload speed)
Note
: If SSO Marketplace is enabled within IEP, you cannot use the
Candidate types
Permanent users and One-Timers users. Currently, we do not support OIDC and Google for SSO.
1.1 Inspera start page
Students will start with opening the Inspera Exam Portal.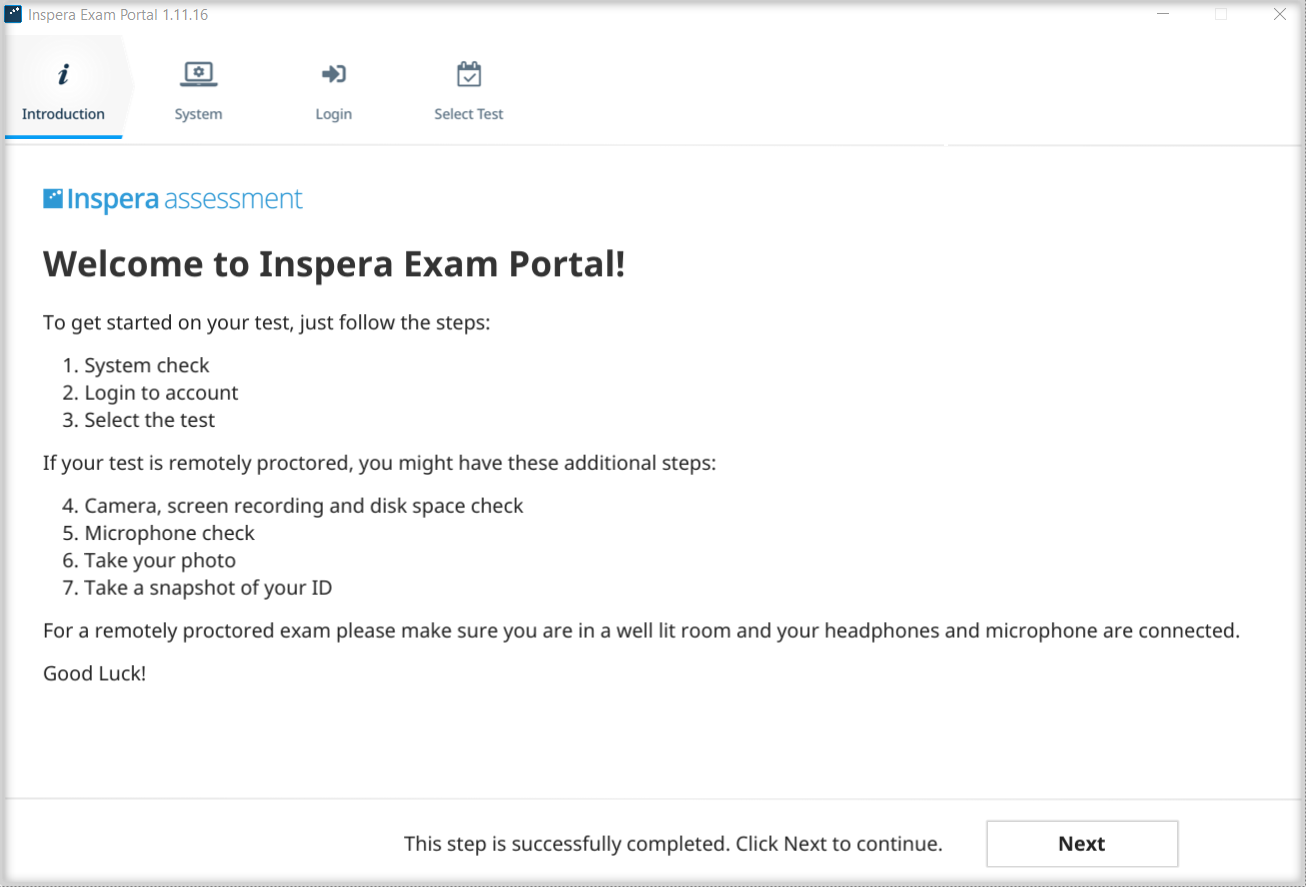 Inspera Exam Portal will perform a set of System checks that go through the App version, Environment, Number of displays, and Login configuration.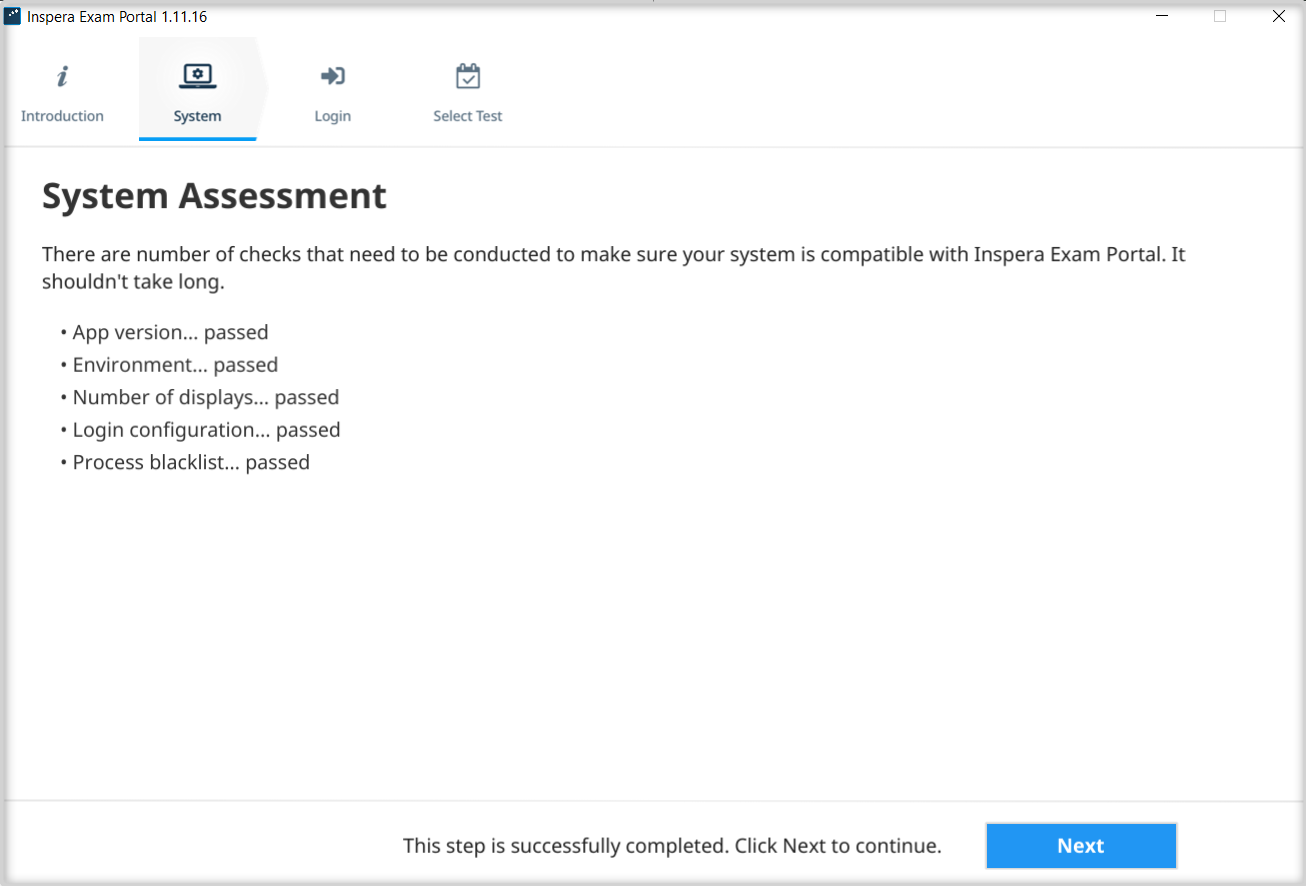 Students will be asked to log into their account using the username and password generated by Inspera Assessment. Inspera Assessment also supports SSO, which can be enabled through the marketplace. If their credentials are correct, it will prompt them to click Next at the bottom, right-hand side of the screen.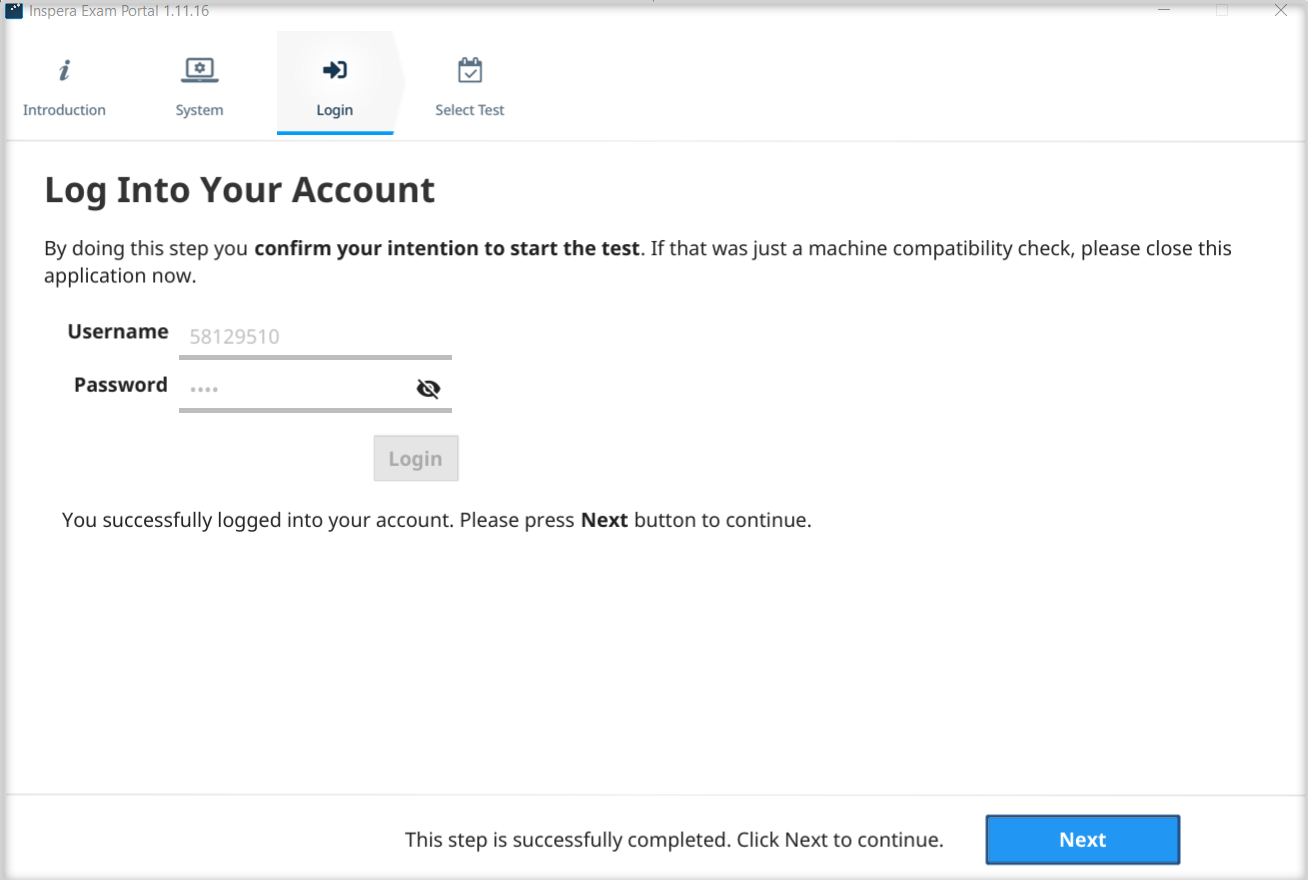 Students will enter Select Test. They will be prompted to choose a test and enter their PIN code.
Tests will open at the test start time.
Tests that are not yet started or are finished will be at the bottom of the list.
At this point, the test will launch.